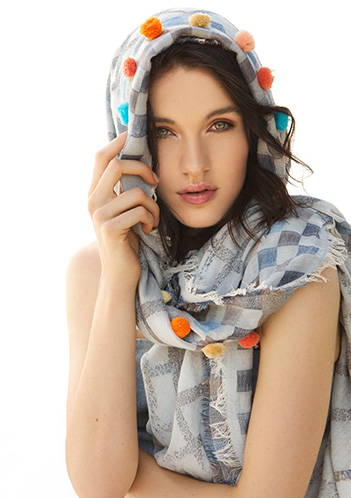 Zingy citrus and juicy apricot counterbalance gentle pastels and neutrals this season. SS17 is fresh-faced, bright and airy with natural linens, silks, modals, cotton blends and other travel proof essentials. Pack light and get ready: sunny times await you!
With four individual sides, our four-patch scarf is the perfect travel companion: go from sparkly to print or plain at the flick of a corner. Thanks to its neon fringe this one brings interest to all your basics. Our three-quarter sleeve cotton-boucle jacket on the other hand offers a modern twist to a timeless classic. An ageless design that looks stunning on every woman.
DISCOVER OUR FULL SS17 COLLECTION IN STORES NOW.